Associate Professor
Graduate Coordinator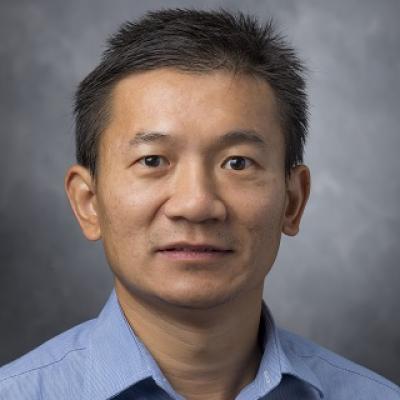 Contact Info
Office:
Room 455, Brooks Hall (310 Herty Dr.)
Education
PhD, Statistics, Cornell University
MS, Statistics, Nankai University
BS, Mathematics, Nankai University
Awards
M. G. Michael Award, University of Georgia, 2016
Teaching Academy Fellow, University of Georgia, 2014
Provost Summer Research Grant, University of Georgia, 2014
Research Interests
Social Networks
Machine Learning
Rare and Weak Signals in Big Data
Quantitative Evaluation of Academic Research
Variable/Feature Selection
Selected Publications
Jiang, X., Ji, P. and Li, S. (2019). CensNet: Convolution with Edge-Node Switching in Graph Neural Networks.  International Joint Conference on Artificial Intelligence (IJCAI).  
Ji, P. and Nussbaum, M. (2017). Sharp minimax adaptation over Sobolev ellipsoids in nonparametric testing.  Electronic Journal of Statististics, Vol. 11, No. 2, 4515-4562. Euclid
Ji, P. and Jin, J. (2016). Coauthorship and Citation Networks for Statisticians. Annals of Applied Statistics with discussion,  Vol. 10, No. 4, 1779-1812. Presented in the AOAS Invited Lecture at the Joint Statistical Meetings (JSM) 2016 in Chicago.  Download the main paper, discussion (#1, #2, #3, #4, #5, #6) and rejoinder.  Download data set and computer code.
Ji, P. and Zhao, Z. (2014). Rate optimal multiple testing procedure in high dimensional regression.  arXiv.
Ji, P. and Jin, J. (2012). UPS Delivers Optimal Phase Diagram in High Dimensional Variable Selection. Annals of Statistics Vol. 40, No. 1, 73-103. Euclid, Matlab code, and the R package ScreenClean.
Research