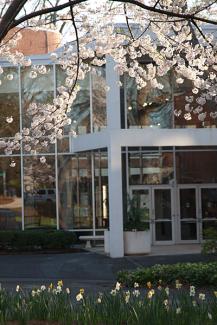 The Georgia Center
THE GEORGIA STATISTICS DAY CONFERENCE SERIES
UGA Welcomed Academic Industry Partners for Georgia Statistics Day
The purpose of this event is to promote interdisciplinary research within the flagship institutions of the state of Georgia. Our conference will enable junior researchers in the Southeast region of the United States, including graduate students, to present their work, to see state of the art developments in research on statistics and related scientific areas, and to interact with some of the key players in the area. Georgia Statistics Day puts emphasis on mentoring of junior researchers and on interaction between senior and junior researchers.
Due to an overwhelming response the registration is now closed. Please contact conference organizers if you would like to attend the conference.
Please upload your abstracts here: 
     GA Statistics Day Vision Policy
Organizers
Abhyuday Mandal, University of Georgia
T.N. Sriram, University of Georgia
Date and Location
Friday 10/28/2022
The Georgia Center for Continuing Education & Hotel
1197 South Lumpkin Street, Athens, GA 30602
SPEAKERS
Keynote Speaker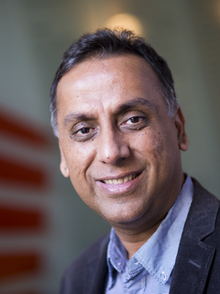 Nilanjan Chatterjee, Biostatistics and Genetic Epidemiology, Johns Hopkins University
Nilanjan Chatterjee - Wikipedia
Featured Speakers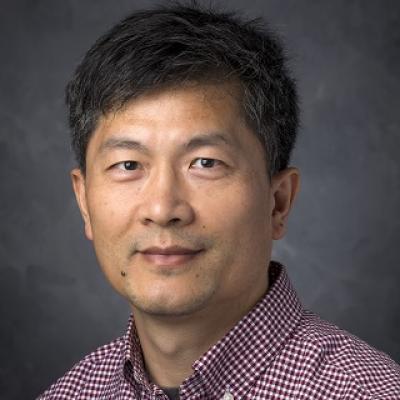 Liang Liu, University of Georgia
Speaker's Website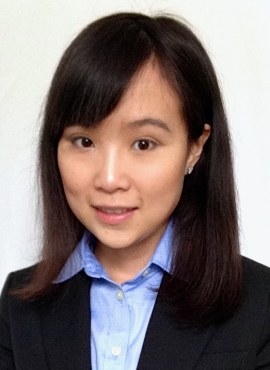 Yao Xie, Georgia Institute of Technology
Speaker's Website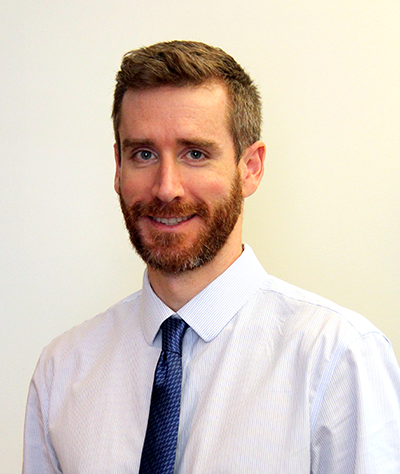 Benjamin Risk, Emory University
Speaker's Website
Invited Speakers
Anwesha Bhattacharyya, Wells Fargo
Parichoy Pal Choudhury, American Cancer Society
Mandev Gill, University of Georgia
Ryan Lekivetz, JMP
Bin Luo, Duke University
Simon Mak, Duke University
Raphiel Murden, Emory University
Razieh Nabi, Emory University
Ashwin Pananjady, Georgia Tech
Kamran Paynabar, Georgia Tech
Rui Xie, University of Central Florida
Yang Yang, University of Georgia
Qiong Zhang, Clemson University
Ruizhi Zhang, University of Georgia
Program
Poster Presentation Awards
Undergraduate Students
* Yiren Hou and Ella Wileman
Graduate Students
* First Place: Huimin Cheng
* Second Place: Chaofan Huang
* Third Place: Yi Liu and Wenjing Ma
Honorable mentions:
* Luxiao Chen
* Yongkai Chen
* Ali Jinnah
* Difan Song
* Jie Wang
* Henry Shaowu Yuchi
Registration Fees
Due to an overwhelming response the registration is now closed. Please contact conference organizers if you would like to attend the conference.
Reimbursement
The early registration fees can be reimbursed, if required. Please see the registration webpage for details. Please note that the conference organizers will not be able to reimburse you if you do not attend the event. Also note that if your organization is a NISS affiliate, you may use your NISS Affiliate Award Funds (AAF) (subject to your organization's rules) to cover your Georgia Statistics Day 2022 expenses.
Steering Committee
Abhyuday Mandal, University of Georgia; Roshan Joseph and Xiaoming Huo, Georgia Institute of Technology; Robert Krafty, Emory University 
Local Organizing Committee
Abhyuday Mandal, University of Georgia; Yao Xie, Georgia Institute of Technology;  Steve Qin, Emory University
Abstracts
Presentations
Industry Session
Posters
Sponsors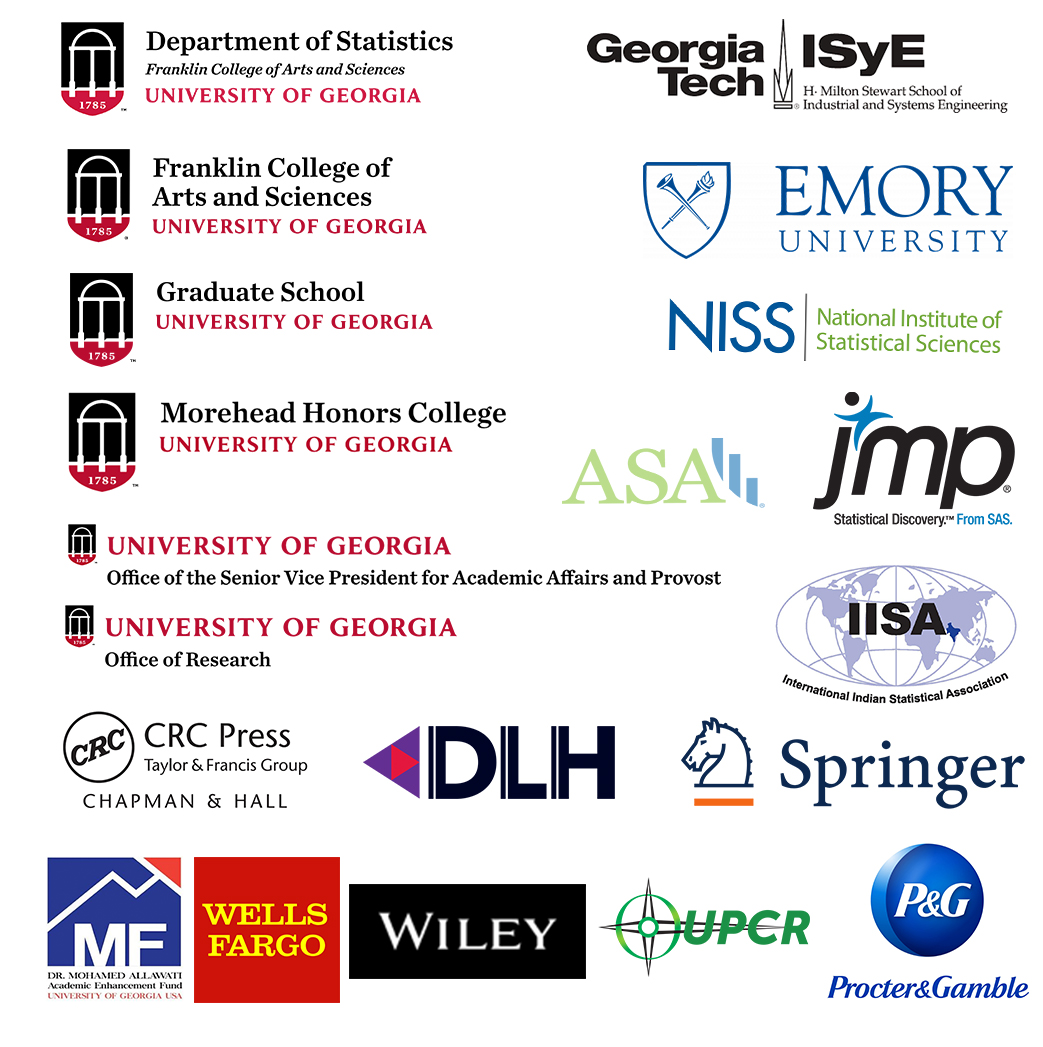 Parking
Guest Parking
Parking is available in the University's South Campus Parking Deck, adjacent to the Georgia Center. The garage is open 24 hours a day.
If you are staying at the Georgia Center you may unload your car at the front circle (Carlton Street). The Concierge desk has luggage carts and will be happy to assist you with your bags. Feel free to leave your car in the circle while you check in, but please move it to the parking deck thereafter so that others may make use of this easy access.
Rates: Daily fees are $3 for the first hour, $5 for the first two hours, and $1 each additional hour 
$10 maximum for each 24-hour period 
Special Rates are in effect for UGA home football games and other special events
Guests may have parking fees charged to their hotel room. Alert the front desk upon your arrival and they will give you a special parking voucher that will allow you in-and-out access for the duration of your visit.
Please note that vans and vehicles over seven feet tall cannot fit in the parking deck, but arrangements can be made after arrival to secure parking in an outdoor lot. Likewise, motorcycles and scooters may not park inside the deck, but may utilize designated spaces near its entrance. 
There is a charging station located inside the South Campus Parking Deck for electric vehicles.