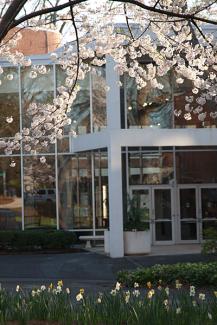 The Georgia Center
THE GEORGIA STATISTICS DAY CONFERENCE SERIES
The purpose of this event is to promote interdisciplinary research within the flagship institutions of the state of Georgia. Our conference will enable junior researchers in the Southeast region of the United States, including graduate students, to present their work, to see state of the art developments in research on statistics and related scientific areas, and to interact with some of the key players in the area. Georgia Statistics Day puts emphasis on mentoring of junior researchers and on interaction between senior and junior researchers.
 Please register here:
 Please upload your abstracts here: 
       Brochure
       GA Statistics Day Vision Policy
Organizers
Abhyuday Mandal, University of Georgia
T.N. Sriram, University of Georgia
Date and Location
Friday 10/28/2022
The Georgia Center for Continuing Education & Hotel
1197 South Lumpkin Street, Athens, GA 30602
SPEAKERS
Keynote Speaker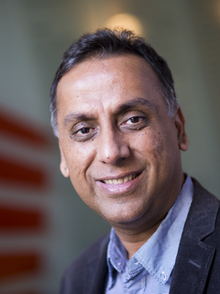 Nilanjan Chatterjee, Biostatistics and Genetic Epidemiology, Johns Hopkins University
 Nilanjan Chatterjee - Wikipedia
Featured Speakers
TBD
Program
TBD
Steering Committee
TBD
Local Organizing Committee
TBD
Abstracts
TBD
Presentations
TBD
Industry Session
TBD
Posters
TBD
Sponsors
TBD
Parking
Guest Parking
Parking is available in the University's South Campus Parking Deck, adjacent to the Georgia Center. The garage is open 24 hours a day.
If you are staying at the Georgia Center you may unload your car at the front circle (Carlton Street). The Concierge desk has luggage carts and will be happy to assist you with your bags. Feel free to leave your car in the circle while you check in, but please move it to the parking deck thereafter so that others may make use of this easy access.
Rates: Daily fees are $3 for the first hour, $5 for the first two hours, and $1 each additional hour 
$10 maximum for each 24-hour period 
Special Rates are in effect for UGA home football games and other special events
Guests may have parking fees charged to their hotel room. Alert the front desk upon your arrival and they will give you a special parking voucher that will allow you in-and-out access for the duration of your visit.
Please note that vans and vehicles over seven feet tall cannot fit in the parking deck, but arrangements can be made after arrival to secure parking in an outdoor lot. Likewise, motorcycles and scooters may not park inside the deck, but may utilize designated spaces near its entrance. 
There is a charging station located inside the South Campus Parking Deck for electric vehicles.