Thursday, September 11, 2014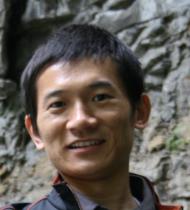 The Teaching Academy Fellows Program is an early career mentoring program at the University of Georgia. Only twenty faculty members are selected for the Fellows Program which is coordinated by UGA's Teaching Academy with funding support from the Office of the Provost and PricewaterhouseCoopers LLP. The mission of the Teaching Academy is to promote and celebrate excellence in teaching, and to foster learning through inquiry. The Fellows Program specifically addresses the Academy's goal of fostering a community of scholars who are committed to teaching by working with a select group of early career faculty to discuss teaching.   The selection of Pengsheng for this program is a mark of his amazing potential and we wish him our warmest congratulations.
---
More information about the history and mission of the Teaching Academy may be found at http://teachingacademy.uga.edu/about/origins-at-uga/.