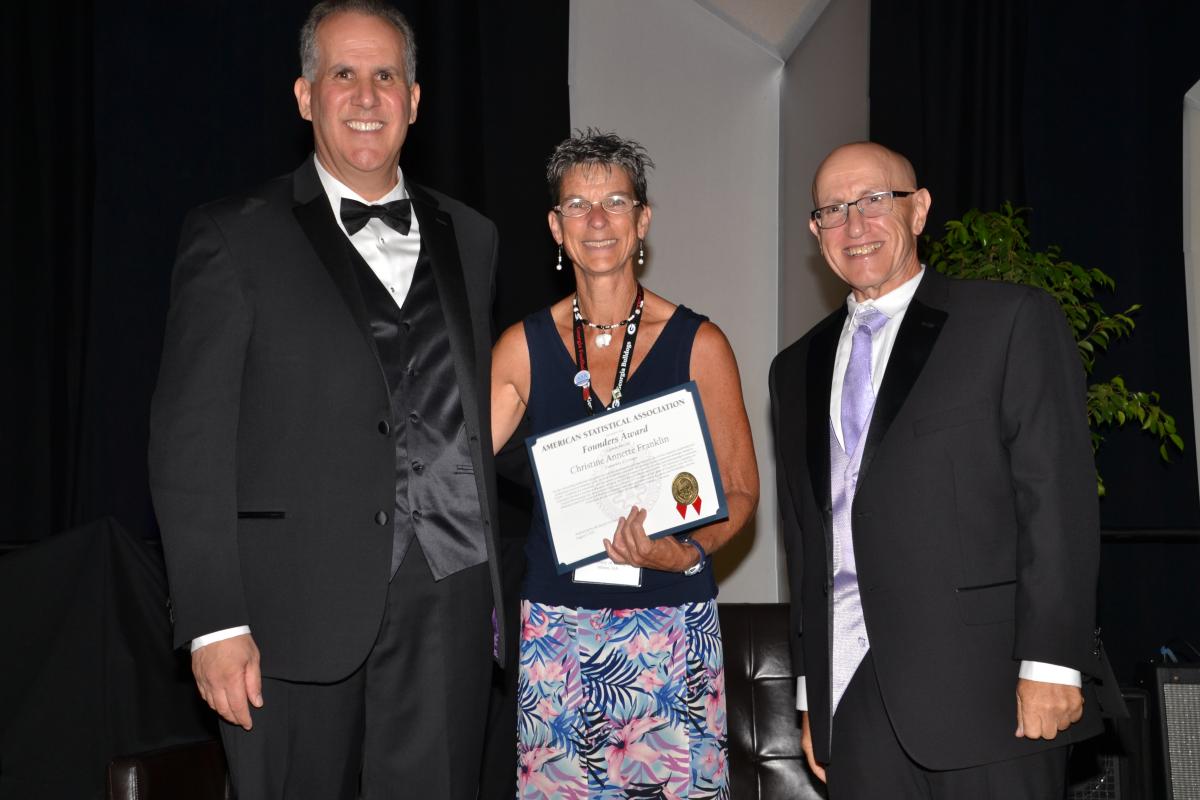 Christine Franklin was presented the American Statistical Association's Founders Award at the Joint Statistical Meetings Tuesday, August 5, 2014.  The Founders Award is among the highest honors that the ASA bestows upon its members.  According to an August 6th ASA press release, Chris receives this honor for "her outstanding leadership and efforts in curricular development and teaching statistics; for her research, leadership and professional service in helping to grow the field of statistics education; for chairing the ASA-sponsored strategic initiative titled the Guidelines for Assessment and Instruction in Statistics Education; and for chairing and participating in numerous committees devoted to statistics education..."  Our warmest congratulations to Chris for this well-deserved honor!
---
View the ASA Press Release here!
---
View the UGA Press Release here!
---