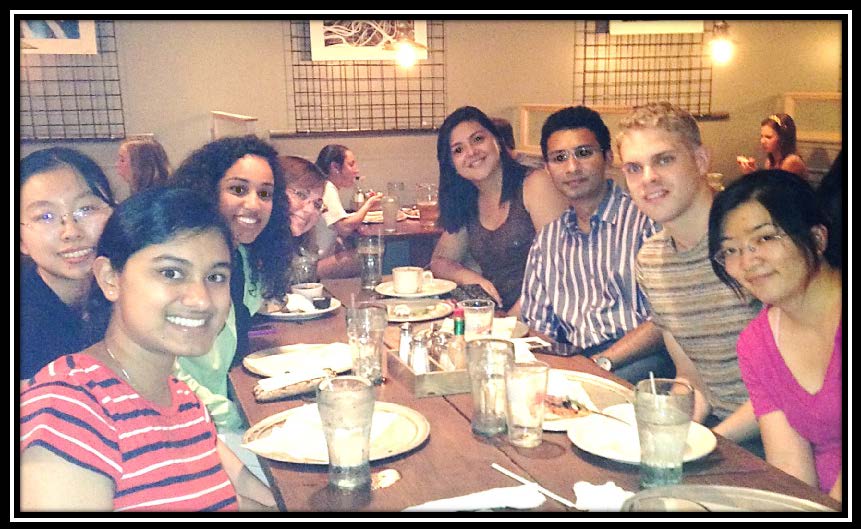 What is STAT Club?
Statistics Club is a student-managed organization that creates opportunities for students to network with others interested in the statistical field, to socialize among others with similar interests and to provide service to the Athens community
---
Who can join?
Anyone with an interest in statistics is free to join! Statistics majors and minors would especially benefit from participation in STAT Club.
---
What does STAT Club do?
STAT Club is active in a variety of areas, we hold social events, run charity programs, fundraise at percentage nights, tutor math or statistics on campus and are co-hosts of the Department of Statistics keynote event, the Bradley Lecture.
---
Upcoming STAT Club Meetings
*Meetings will be held in The Cohen Room, 230, Statistics Building*
Thursday, October 16th from 6-7pm
Thursday, October 30th from 6-7pm
---
Meet our officers!
President:  Lydia Yohannes, lydiapy@uga.edu
Lydia is a 4th year undergraduate student majoring in Statistics. She is Eritrean American and enjoys running. She is the first undergraduate student to ever serve as STAT Club President and plans to add more community service to the organization this year.
Treasurer:  Vineet Vora, vineetv@uga.edu
Vice President:  Joey Zhao, jzz@uga.edu
The Vice President will:  serve in the place of the President if he/she is unable to serve; serve as liaison to the Statistics faculty; plan out all events and mandate fundraising with President.
Special Events Coordinator:  Zixuan (Annie) Jiang, zjiang@uga.edu
Annie is a third year undergraduate student pursuing a major in Statistics and a certificate in Actuarial Science. She was born in China and moved to the U.S. at the aga of eight. She enjoys participating in community service in her spare time and is involved in several volunteering organizations on campus.